The Comeback of 1311 Sliders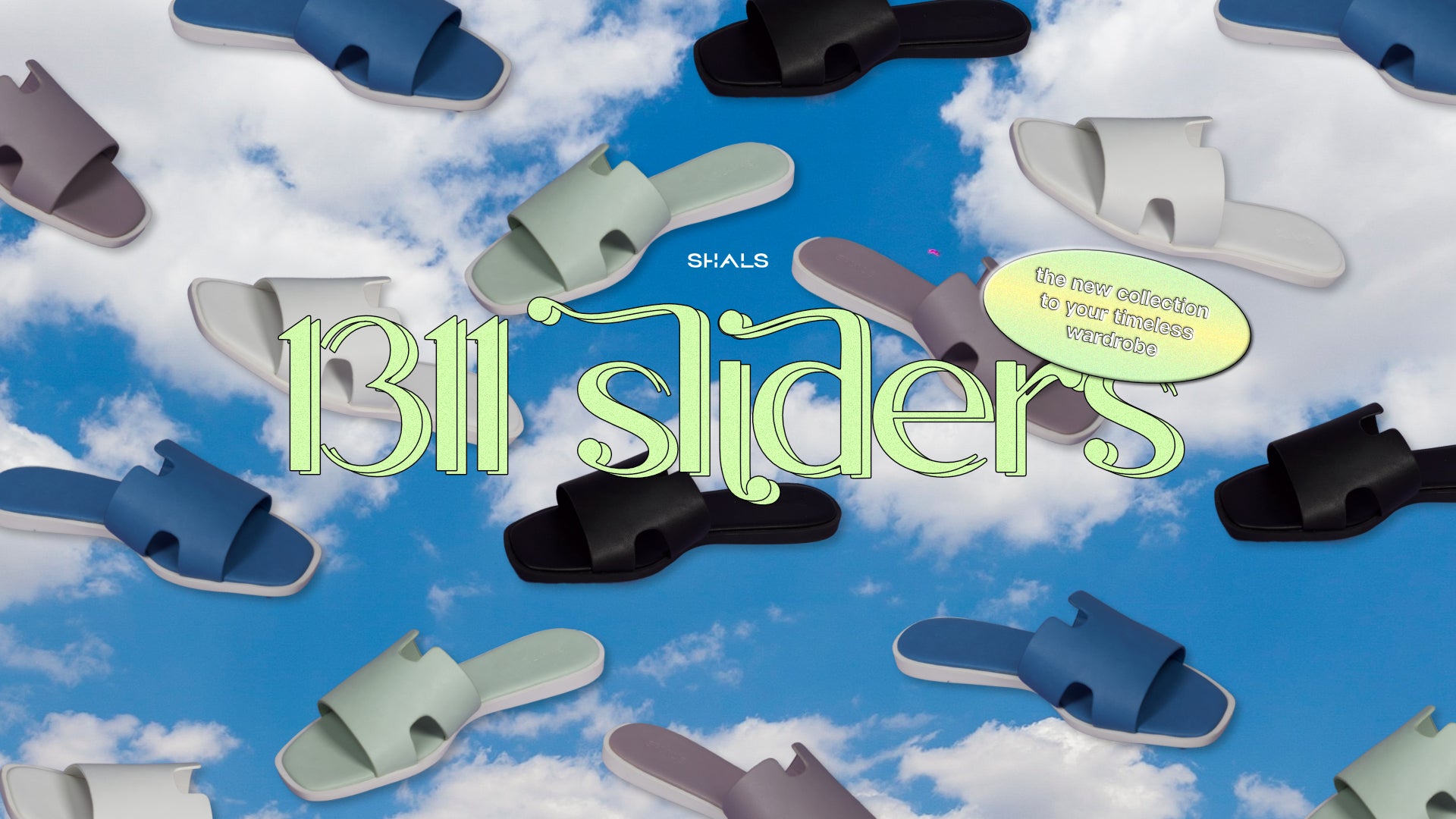 In this writeup, we're going to talk about what makes our 1311 Sliders the definition of Timeless. For those of you who have been a fan of ours from the start, you'd probably know about our core product; the 1311 Sliders. The 1311 Sliders iconic name was coined from our Gal Boss' birthday which is the 13th of November.
To be forward with you, we have received so many requests on restocking a certain product. We get Direct Messages on Instagram, text messages on WhatsApp, and emails from our loyal customers to restock their favourite product(s). The thing is, we aren't one to repeat the same designs because we always believe in challenging our creativity. But these sliders… they're different. The hype we received from the very first launch never dies. Take our word on this, but Gal Boss Shalma Ainaa was trying her best to make loyal SHALS to shift eyes towards our other products (which are just as perfect), but they'd always find their way back to asking about the 1311 Sliders.
Since the sandals are named after Shalma's birthday, the design was created to resemble some of her qualities. They're exactly the kind of timeless footwear that she would wear over and over again… and she has, for 3 years now. What are the elements needed to make a design "timeless"? We definitely can't say on behalf of everyone but to us, it means that the design has versatility, comfort, and its own charm to it. Versatile – The 1311 Sliders can be worn with almost every outfit. They won't weigh down our outfit even though they're flats. Comfortable – The padded soles make them comfortable and you'd forget how many miles you've walked because of how comfy it makes your feet feel. Hands down, these are the first pair of sliders we'd run to for any kind of occasion.
To work, grocery runs, evening walks, and even after swimming. Yes, favouritism is real. 1311's charm – As mentioned, at first we couldn't really break down the reasons why people are crazy over these slides (not that we're complaining). But, we've come to realize that the 1311 Sliders appeal to those who seek needs instead of wants. Visually, the design is minimal and easy on the eyes. It's suitable for both people who love dressing up, and those who like it simple.
The brownie points is definitely the colours they come in. You'd feel like you need to get them in all 5 colours. Now that you've reached the end of this blog, have you gotten yourself a pair of the iconic 1311 Sliders? Get them while you can: 1311 Women Sliders